Nautilus Development - November 2018 Update
Beta Testing Under Way!
Beta testing for the Nautilus 3D printer is officially under way! We have sent out the first two beta units and are beginning production of a second round of three more beta units, which will be going out soon.
Max of @bradyhoover_desigs on Instagram was the first recipient of a Nautilus beta unit. We are very excited to hear his feedback in addition to the feedback from our other beta testers as more units are sent out.
Our goal is to iron out as many quality control and production issues as we can before we launch our Kickstarter early next year!
Multi-Material Feeder Now Has Filament Cutter
Reliability is one of the primary goals of the Nautilus 3D printer. We want our multi-material set up to work consistently with almost any material. To achieve this reliability we added a filament cutting mechanism to our multi-material feeder. During the unload the filament does not always come out of the hotend with an ideal tip for reinsertion. Our cutting mechanism cuts this bad tip off after every unload, thus insuring that the filament always has the ideal tip ready the next time it needs to be loaded.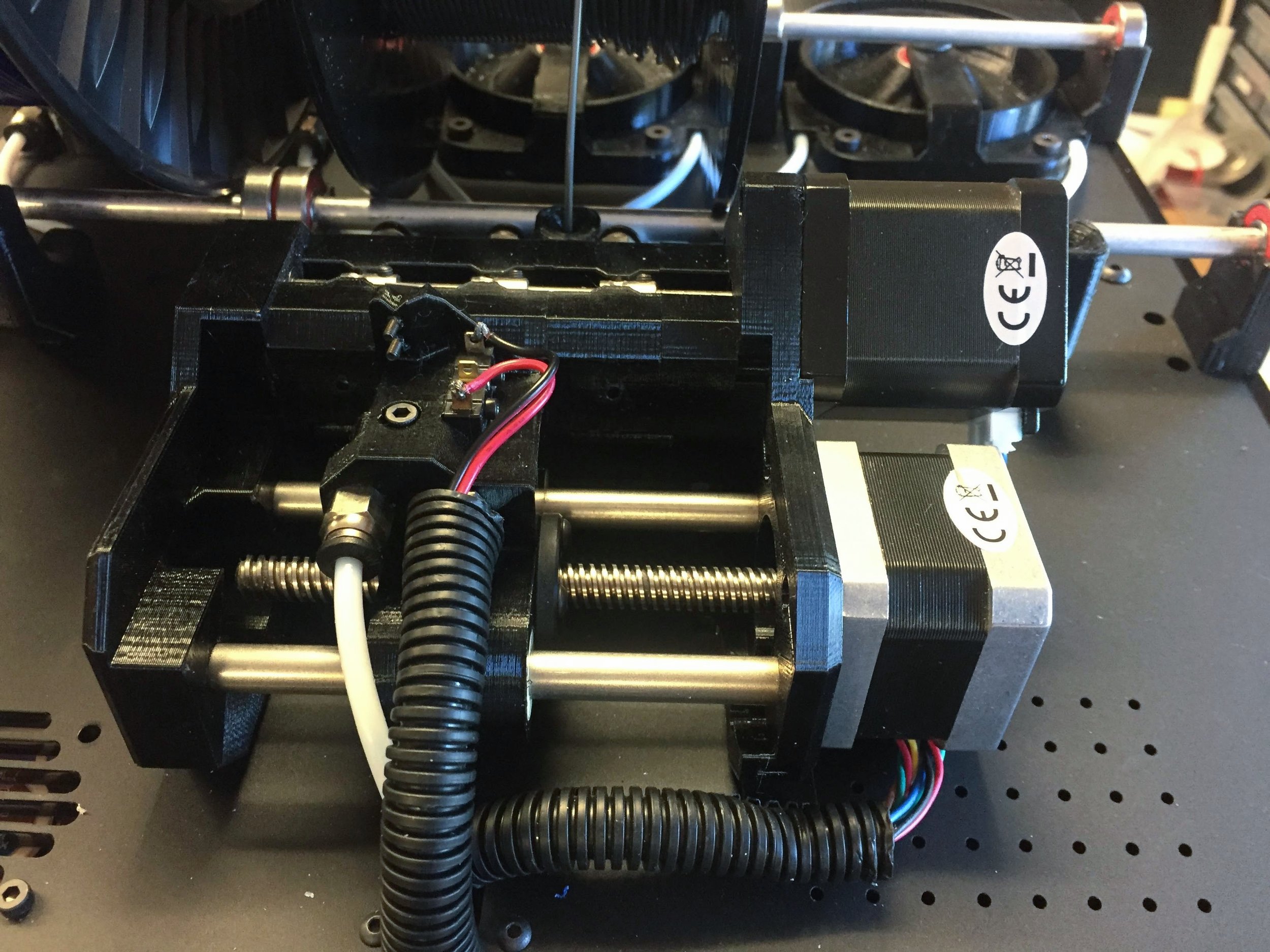 Some Prints form the Nautilus Prototype