⠀— Scroll Down to Learn More —⠀
RELIABLE INDUSTRIAL-GRADE 3D PRINTING COMES TO THE DESKTOP
Assembled in Portland, OR, USA
Want to learn how we can tailor a solution for your needs including service contracts, consulting, more?
UNMATCHED RELIABILITY
HIGH QUALITY PARTS FROM ENGINEERING MATERIALS
Fiber Reinforced // High Temperature // Flexible // and More…
—
Powering Design, Production, and Innovation At:
Quickly change between nozzle sizes with magnetic Tool Cartridges.
The Nautilus comes standard with a X 400 Tool Cartridge for a great balance between speed and detail. Additional tool cartridges for more specialized applications are sold separately.
Expand your printing capabilities with the Nautilus Tool Cartridge ecosystem.
B 250 Tool Cartridge — for high-detail.
X 400 Tool Cartridge — for high-speed and strength.
Thanks to the Nautilus' modular Tool Cartridge system, the possibilities are endless and the ecosystem does not stop here…
Abrasion Resistant
———
The standard X 400 Tool Cartridge that comes with every Nautilus is equipped with E3D Nozzle X, a specially plated tool steel nozzle designed to guarantee a long lifetime, even when printing abrasive materials like carbon fiber or glass composites.
FULLY ENCLOSED
A fully enclosed build environment capable of high temperatures allows the Nautilus to print engineering materials like ABS, ASA, Nylon, PCABS, Vinyl, and more with a greatly reduced chance of warping compared to a typical open frame 3D printer.
The enclosure keeps unpleasant smells generated by printing certain materials from escaping as easily. The Nautilus also has a vent on the back with mounting for fume extraction or filtration to reduce the risk of harmful micro-plastic particles escaping into your work environment.
REMOVABLE
PRINT SURFACE
The magnetically attached flexible print surface on the Nautilus makes it quick and easy to remove parts. No more scraping and prying to get parts off, which can damage the part and the print surface during the process.
Always have the best print surface for a given material to ensure good bed adhesion and a successful print. A PEI print surface is included with the Nautilus, while a BuildTak Original one will be sold separately with the potential for even more options becoming available in the future.
BuildTak PEI
Our Print Surface with genuine BuildTak PEI is a great all around print surface offering good part adhesion for many commonly used materials. The part of the print in contact with BuildTak PEI will have a smooth glossy surface finish.
BuildTak Original
Our Print Surface with genuine BuildTak Original provides extra bed adhesion for materials like ABS and Co-polyesters (PETG, CPE, etc). The part of the print in contact with BuildTak Original will have a more matte textured surface.
INTELLIGENT
THE NAUTILUS MONITORS ITSELF SO YOU DON'T HAVE TO!
Filament run-out sensor — ensures you will never lose a print because you ran out of material mid print.
Crash detection — eliminates layer shifts by monitoring motor load and correcting the position of the tool head if a motor loses its position.
Power Loss Recovery — in the event of a power failure you have the option to resume the print when the Nautilus is powered back on.
Start by bringing your design into the powerful industry leading Cura slicing software.
Hydra Research has worked tirelessly to develop a custom plugin specifically tuned for the Nautilus, which is available for download in the Ultimaker Cura Marketplace.
The plugin includes specially designed material profiles to ensure you get great print results right out of the box without having to tweak any complicated parameters or settings.
Once you have prepared your 3D model for printing in Cura, you can wirelessly upload the job to the Nautilus directly within the Cura application.
You can also keep an eye on the progress of your print from the web browser of any internet connected device on the same network using Duet Web Control.
A large 7in full color touch screen makes navigating the Nautilus' menus quick and intuitive. Easily start prints, load material, change tools, and more without having to battle complicated menu systems on a small low res display.
BUILT TO LAST
PREMIUM COMPONENTS FROM TRUSTED MANUFACTURERS TO ENSURE LONGEVITY AND MINIMAL MAINTENANCE.

With genuine E3D hotend components, Bondtech™ extruder gears, Igus self lubricating motion system, Gates Power Grip timing belt, and high-end Duet 32-bit electronics, you can count on the Nautilus for years to come.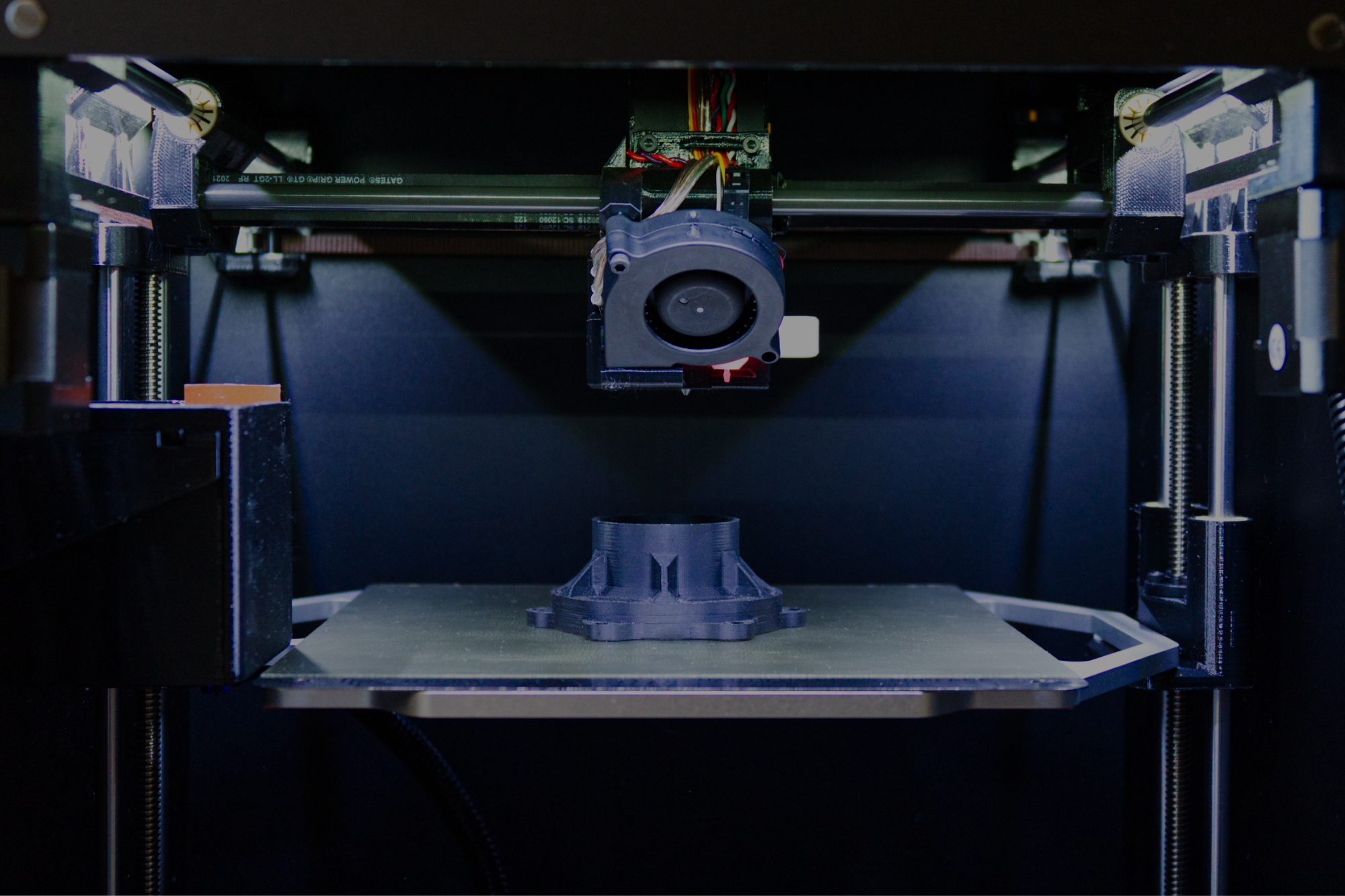 HYDRACare Service Plans
Extended coverage and consulting services to make sure your 3D printing experience is smooth and professional.
HYDRACare Service Plan
HYDRACare is designed to add extra peace of mind to your experience with the Nautilus. From repairs and maintenance to consulting, Hydra Research is here to help!
HYDRACare+
Interested in a more comprehensive care plan including hot swaps for hardware replacements and video call consultations? Contact us for more details.
Key Technical Specifications
Tool Cartridge: Genuine E3D (0.4mm)
Max Hot End Temperature: 300°C
Max Build Plate Temperature: 125°C
Print Surface: PEI (other print surfaces sold separately)
Extruder: Direct Drive with Bondtech™
Leveling: Motorized Z-Axis Compensation
Connectivity: WiFi or Ethernet
Materials
Open Filament System
Filament Diameter: 1.75mm
Compatible Spool Size: Up to 30cm in diameter and 11cm in width
Supported Materials
PLA, PETG, ABS, ASA, PCABS, Nylon, PVC, Fiber Reinforced, and Flexible
Coming In the Future…
PP, HIPS, and more…
At Hydra Research we believe progress is a collaborative effort! We have released source files for the Nautilus 3D printer on our GitHub. This means you can use, share, reproduce, or sell any of our designs as you like, as long as you publish everything you do under the same or a compatible license.
The Nautilus designs and software are licensed under LGPL-3.0 by Hydra Research, LLC
Nautilus Launch Video 3D Printed Demo Parts Credits
Shop vac adapter by Thingiverse user Aussie_Jo | ABS Traffic Black
Aria the dragon by Thingiverse user loubie | PLA Vertigo Galaxy
Bike pedal designed by Thingiverse user 3DprinterOS | ABS Traffic Black
Raspberry Pi 3 case by Thingiverse user 0110-M-P | PLA RAL 5018
Climbing hold by Matt Kirkland | NylonG Blue
Bike handle grip by Thingiverse user Povhill | NinjaFlex Fire